Interested in a hands-on, interdisciplinary degree that is focused on the sustainability of food and farming? Undergraduate students can major in SAG through the Individualized Curriculum within the University of Kentucky College of Agriculture. 
We also offer a minor in SAG  which is a great way to complement another major by adding a sustainability focus to your course of study.  We do not formally require students to declare an intent to minor in SAG, but do appreciate students letting us know if they intend to do so, so that we may include you in SAG happenings like our listserv, potlucks and other gatherings, and community. 
If there is anything about the program you can't find here, or you want to know whether it is right for you, Dr. Mark Williams or Dr. Krista Jacobsen are always happy to answer questions via email or telephone. Better yet, come for a visit!  We love to show current and future students around our farm and discuss the program.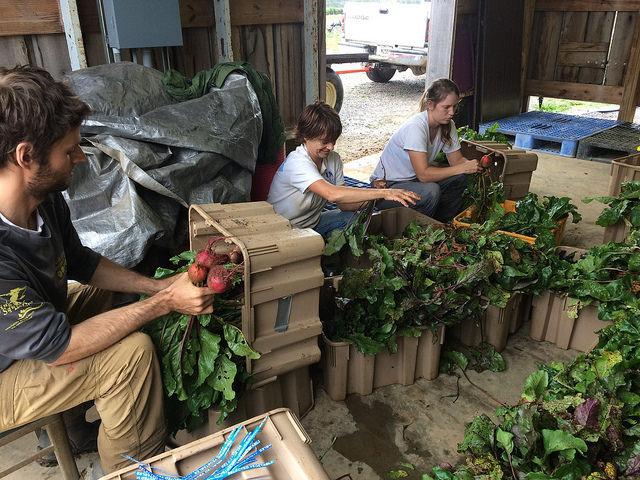 Ready to join our program? If you are already a student at the University of Kentucky, you may contact the College of Agriculture Advising Resource Center for assistance in changing your major or adding our minor. If you are new to UK, you can join SAG by selecting the Individualized Program option within the College of Agriculture under the major selection area of your Admissions Application.

For more information on university admissions, please visit See Blue. For more information on student life in the College of Agriculture, Food, and Environment, please visit the future students page.